.Com Versus .Net – Everything You Need To Know
What's the differences between .com and .net domain extensions. Find out here.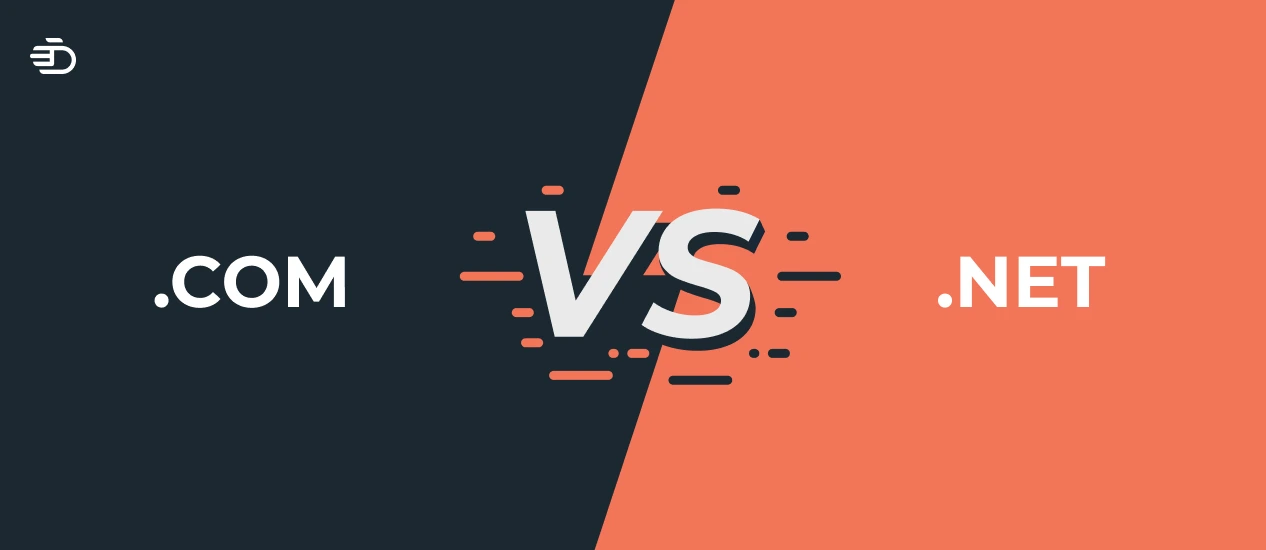 .Com Versus .Net
In this article, we will focus over the differences between .com and .net domain extensions and which one to choose for your website. If you want to understand what domain extensions are, please visit our already prepared article, related to the domain-extensions.
.com extension
.com is the most widely used top-level domain extension. Originally it was intended for commercial businesses. Because of its popularity and the fact that any business can register for a .com TLD, it is the most competitive and difficult to obtain.
More than 46% of all domain names registered worldwide are .com extensions. The main reason for this is that the extension is more effortless for users to remember than any other.
Advantages
The advantages of using .com extension:
It helps you to establish credibility for business websites
More affordable extension options
It is more familiar to a wider audience
With dedicated key support the extension is a mobile-friendly web domain
It is easier to build a brand
.com domains are ranking better than most other domain extensions
Disadvantages
The disadvantages of using .com extension:
As previously mentioned, more than 46% of all domains are .com extensions so finding the right domain that is unused can be difficult
You cannot use .com extension for Non-Profit websites
.net extension
In contrast to .com, the .net domain extension stands for "network" and it was intended for internet providers, networks, website email hosting, or other related services. It is not popular as .com, but it is still widely used.
Advantages
The advantages of using .net extension:
Better for service-based businesses and network providers
Easier to get a domain name
You can easily locate the .net domain name in the web world
Ranks in SEO just as quickly as .com
Disadvantages
The disadvantages of using .net extension:
.net domains need to be marketed harder to compete with a similar .com domain
The extension is limited for websites or businesses that offer services and tech-related information
May not rank well for commercial sites