How to Pick The Perfect Domain Name for Your eCommerce Business?
Choosing the right domain name is of crucial importance, and this is especially true if you are in the eCommerce business.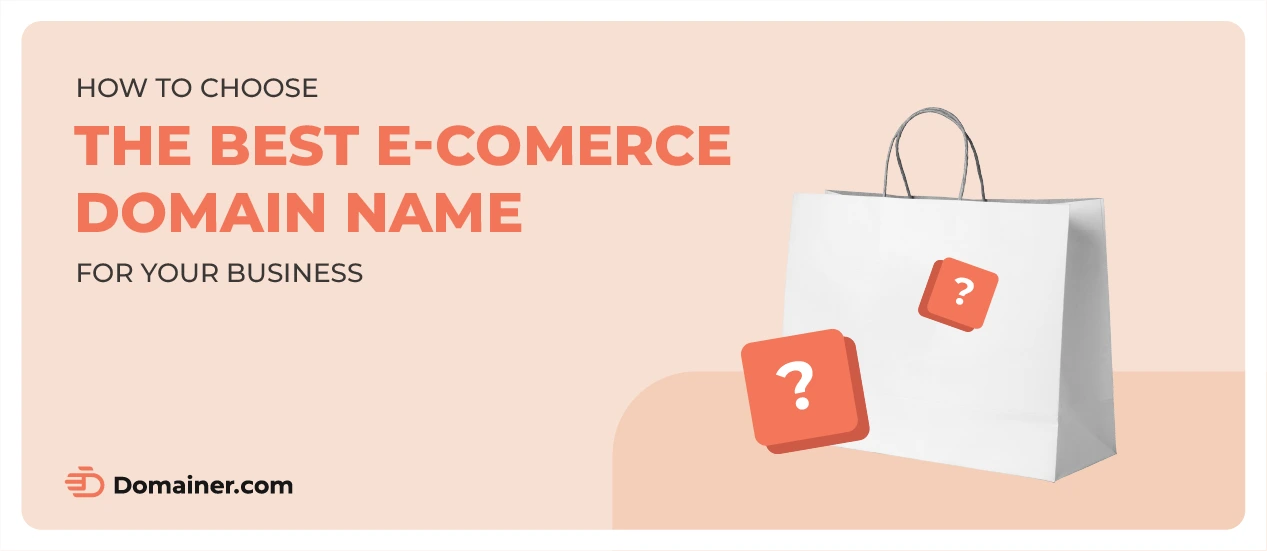 Your domain name serves as a placeholder for your brand in front of your target audience. And that's why choosing the perfect domain name for your eCommerce business is a vital strategic decision.
This article will help you pick the domain name that is a perfect fit for your customers and will help you get found by your target audience. Keep reading.
Why is domain name important?
Starting an eCommerce business is an exciting venture. But before starting selling, you have to purchase a domain name.
And purchasing a domain name is a strategic decision that should be taken after a careful evaluation of your options because only the right domain name can give your business credibility and make you visible to your dream clients.
Here are some tips that will help you get the perfect domain name for your eCommerce business:
1) Look for an exact match (the brand name approach)
If you are already an established business and your customers recognize your name, it's best to find a domain name that matches your business. Your brand should be consistent on all channels.
2) Look for appropriate eCommerce domain name suffixes
You probably know that the suffix .com is considered the king. The greatest reason for that is that it's recognizable, and when people are unsure what suffix to include after typing your brand in the search engine, they often add .com.
However, you are not obliged to stick with .com. On the contrary, you might think out of the box and consider using some newer suffix extensions. Some great eCommerce domain name extensions are:
.online
.store
.biz
.shop
.botique 
.outlet
.market
.mall
.exchange
.gallery
and many others
And if you are still unsure that alternative suffixes are a great idea for your eCommerce business, just think of some of the biggest brands that also get creative, like alexa.online, for instance.
3) Avoid special characters and hyphens for your domain name
It happens…something you are searching for your perfect domain name, but oh no…it's not available. And then you decide that it's a good idea to add hyphens. For instance, newyorkflowers.com is unavailable, so you might think that new-york-flowers.com is an awesome alternative. Well, it's not. Think for your customers. The harder it is for them to remember your name, the harder they will find you. And this means less traffic and less money in your bank account.
4) Look for a premium domain name
Premium domain names are among the smartest investment a business can make. If you are considering purchasing a premium domain name, you can contact an expert here.