The Best Domain Broker – How to Find Out The Right One For You
You are starting a new website and have the vision of the perfect domain name for your business. You Google it and find out that it's snatched out by somebody else. Bummer.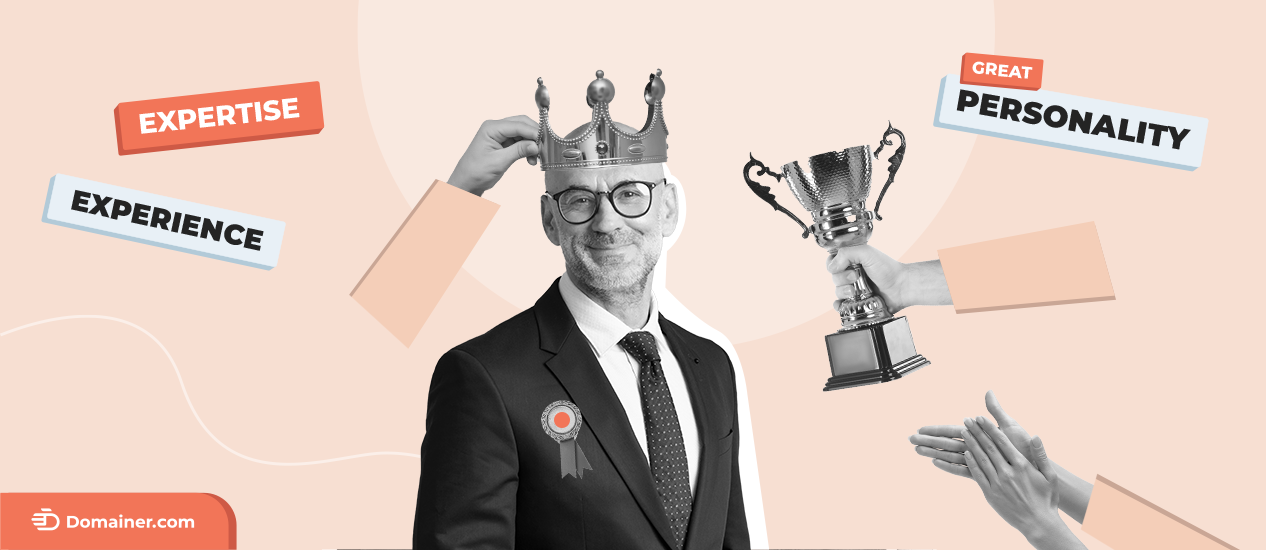 This happens more often than not, especially if you have a premium domain name in mind. In this case, your only solution is to hire the best domain broker to negotiate the deal on your behalf.
How To Find The Best Domain Name Broker for Buyers and Sellers
A domain broker has the tools, knowledge, and industry connections to find the owner of the domain name you want to purchase. If you have the domain name's owner's public information, you have two options – to hire a domain broker to contact it on your behalf or to go ahead and contact it yourself.
Contacting the owner and making the negotiations on your behalf is risky as there are always emotions involved. The domain name's owner can use this as an advantage against you and increase the price.
Not to mention the fact that the domain name's owner will search for information about you and your business. And if they are about to find that you intend to use this domain name for a deal that is of high importance to you, then the chances are the price they would ask will skyrocket.
To ensure you are getting the best asking price (and protect your privacy), it's better to leave the negotiations to an experienced domain broker who knows the ins and outs of the domain industry and who will help you avoid some of the most common traps.
However, finding the best domain broker is not an easy task. You can follow our tips to get an idea what to look for when selecting with whom to work.
The good domain broker will be one with a lot of experience, closed many deals and have positive feedback from customers and companies. You may need to do deep research to find and compare the domain brokers and select the one that you would like to work with.
When looking to hire the best domain broker or wondering who is the best domain broker, you should be aware that there are domain brokers working for registrars and domain brokers working independently from any registrars. While you might be inclined to choose a domain broker working for a registrar, this is not always the best choice.
Why? Because when you want to obtain a domain name from a registrar (also known as domain brokerage), you are a single individual. And as such, you probably have no idea about the trends, history, and common traps of closing a high-volume deal.
Obtaining a Domain Name From a Registrar
In most instances, the thing your domain broker, working for a registrar, cares most about is the commission they will receive relative to what you pay for your domain name.
So, in most cases, the price you will end up paying won't be the fair price for you.
️No personal touch to buyers or sellers
Cares most about the commission
You overpay for a domain name
A Buyer Brokerage Company
A buyer brokerage company (like Domainer), or a broker working independently from any domain registrar, represents the buyer and facilitates the sale of a domain name.
They contact the domain owner, negotiate the deal, & ensure that the transaction is processed securely.
Work closely to each buyer
Have your best interests in mind
You pay the most optimal price
Well, now that you know the facts, who would you prefer to handle your deal? A broker who will care about you and your goals and strategies or a broker who would have only their commission in mind?
How to Spot the Best Domain Acquisition Broker for Premium Names?
Depending on the domain name you want to acquire and the initial asking price, you can find a domain broker who will do an ok work. But if you want to purchase a premium domain name, and we are talking thousands or even millions of dollars, you would want to have the best domain name broker by your side.
And finding the best domain brokers for buyers is by no means easy. Because you are not only looking for someone who will get you the domain name you wish for. You need a strategic partner who understands your goals and vision. Below we gathered some of the most important qualities you should be looking for.
Qualities of broker for purchasing domains
Here are some of the most important qualities you should be looking for in a domain broker:
Years of Experience
No domain broker survives long if they suck at what they do. So, take a look at how long they have been working as domain brokers and what transactions and volumes they were in charge of. .
Look At Their Reputation
Read testimonials about them, and take a look at what past clients are saying about working with them. This will give you a feeling of what to expect in working with the particular broker.
Payment Menthods
The payment is a key part of the deal! The best domain broker ensures the transaction is paid safely and securely. And if the domain broker is trustworthy, he/she will be using a reliable payment service like Escrow.
The best domain broker for you has the industry knowledge, experience, and expertise in dealing with high-volume transactions. Personality is also important as this would be your partner in securing you the deal.
Where to Start From? Tips From the Domain Broker Ian Garner
It's no surprise that finding the best domain name broker isn't easy. Still, if you want to obtain a premium domain name at the best possible price and work with a knowledgeable partner who will protect your interests, there are a few easy steps to get started provided by our lead broker Ian Garner.
Make sure you use a trustworthy domain broker like Domainer.com
Don't trust domain brokers who are brand new or have no history in the domain industry. Unfortunately, there are a lot of scammers out there, and the only way to protect yourself is to use a trustworthy domain name broker.
Ask questions
A domain acquisition broker would be able to answer all of your questions. After all, you will be spending considerable time with this person, and you should be sure he has the knowledge, expertise, tools and industry connection to realize the deal on your behalf. Ask all of the questions that come to your mind.
Previous Deals
Take a look at the previous deal the broker dealt with. A great domain broker has years of extensive knowledge and expertise in the domain name industry and is backed up by millions of dollars in domain name sales.
Finding the right domain name acquisition broker would be considerably easy if you follow the advice provided in this article. If you come up with any questions, you can speak directly with our lead broker – Ian Garner.
Frequently Asked Questions
Here you can find some of the frequently asked questions that our customers have when searching for their ideal domain broker.