Common Domain Scams and How To Avoid Them
There are a few domain buying scams that are still sucking in even the most careful people.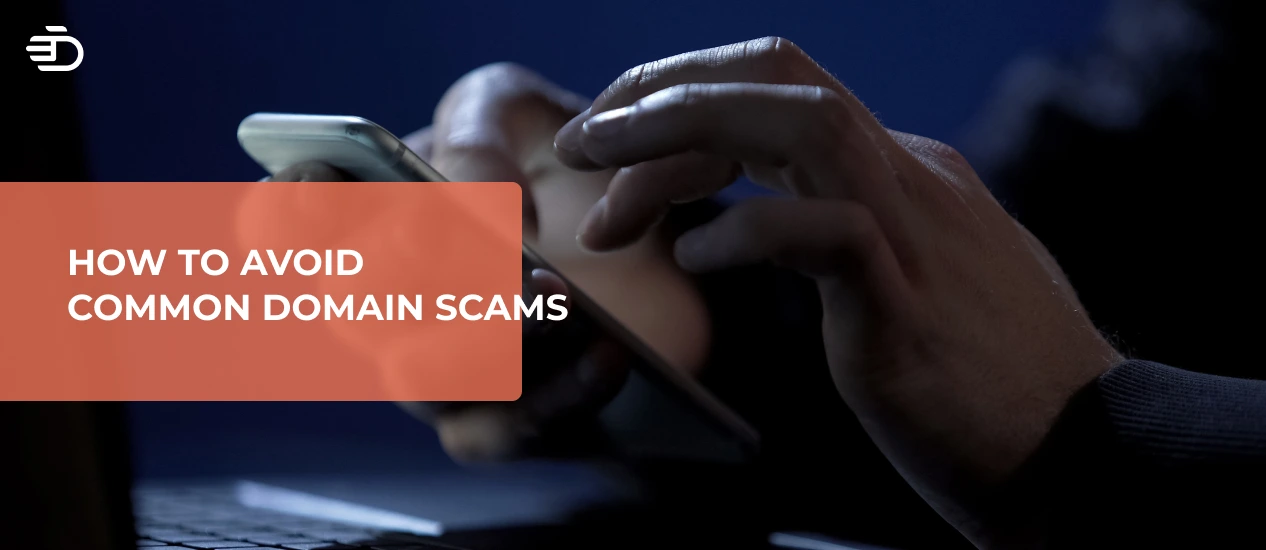 First, let us discuss some of the types of domain buying swindles, and then we will provide a few tips for how to avoid them. 
Website Listing Services
This is one of the most common domain buying scams on the internet. It usually takes the form of an email trying to list your website by claiming that it is not currently performing on search engine rankings.
At best, these services will just take your money and leave. But things can be much worse if they actually follow through with their promise of listing your website. They could list your site on darknet websites, bot networks, or send malware.  
Overall, avoid companies that send emails about listing your website.
Domain Slamming
Domain slamming is one of the most 'successful' domain names scams out there because it has often made to look very legitimate. Unethical domain registrars commonly use this swindle, and it is when these businesses send out letters that look like invoices to your home or business. 
These letters threaten that unless you send them money immediately, you are going to lose your domain. They will even give you an option to pay off your domain hosting for up to five years. 
It usually goes like this: 
You will get an authentic-looking letter warning you will lose your website.  
You will be asked to send a cheque if you want to save your website and keep ownership.  
You will be asked to pay for your domain for 2 to 5 years up front.  
Their prices will be almost double or triple than those of genuine registrars.  
They will not give you any way to access your domain. 
Domain Name Scam
A newer fraud tries to convince you that a competitor is trying to purchase a domain name like yours and wants you to act as quickly as possible to stop them. In this case they are trying to take advantage of your haste.
They will claim that they have temporarily blocked your competitors from buying and are allowing you to buy them. The price is usually way more than the actual domain price. 
Tips to Avoid Domain Name Scams 
Know your domain registrar and when your domain name will expire.  
Lock your domain so it cannot be transferred without you unlocking it.  
Use the auto renewal features available with your registrar so your domain is always up to date.  
Always renew your domain through the original registrar.  
Look out for spelling and grammatical mistakes on scams. They can be easy to spot.