Premium Domain vs. SEO-Optimized Domain
A domain name in general is the essential marketing and search tool that drives traffic to your website.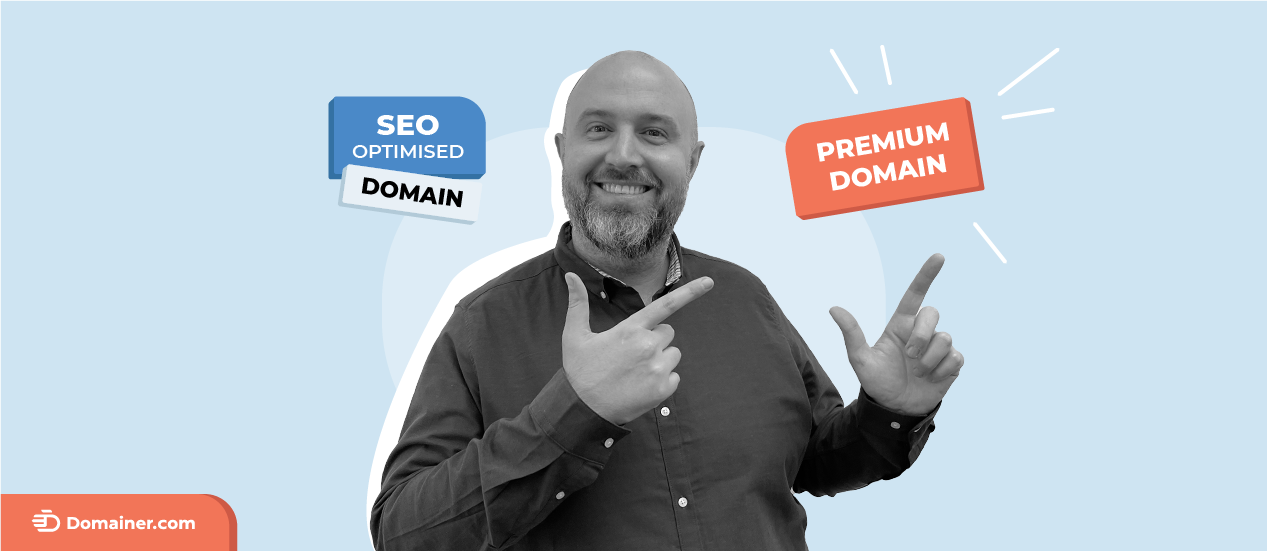 A domain name is also your brand. This speaks a lot about your values, your identity and your goals. It's important to learn about the different domain types, such as a premium domain, before deciding on which one you want. But don't you worry sailor of the unknown domain space, we've got you. We've made sure to gather that information and provide the key elements. And to exclude the unnecessary jibber-jabber that most websites provide.
What Is a Premium Domain?
A premium domain name is the highest rank in domains on the market. It is therefore of highest quality and will usually have the highest price as well. If you for example introduce yourself as Albert, people will remember that effortlessly. But if you choose to say Albert-Alexander James Bright, you might have the same luck as most long domain names have. Total confusion for the opposite party. A premium domain will have either a word that is looked up by a huge number of online users daily (like coffee or candle) or a series of other factors. We've concluded the following list to show the main features that shape a premium domain:
.COM Domains – There is a variety of domain name extensions. They are useful for different types of website categories and/or locations. The most popular extension, .com, started out as a commercial business extension. But after humans type different brands and shops online daily, they get accustomed to the .com domain. Hence their expectation that every new domain should be a .com one. Given that any domain can be registered as a .com, it's the most competitive and difficult extension to obtain.
2/3-letter Domain Names – Having a two-letter domain name couldn't be more ideal. Customers will remember your domain easily. Surely there is a difference between typing facebook.com and fb.com. It's faster and easier to remember. Although both are great, the shorter your domain is, the easier it is for your audience to remember it and spread the word.
Domain Name's Meaning – As we established, a domain represents your brand. Most useful for that purpose would be if your brand name and domain name are an exact match. For example, a friend recommended you to buy a specific fridge from Costco. You're then most likely to open your browser and type costco.com to look for their availability. And you would land exactly at their website.
Memorable – Definitely don't try to be Shakespeare here. Strike a domain idea like WeSalvageSaplings.com. Use SavingTrees.com instead. You'll thank us later.
It is important to understand what plays part in making a premium domain name top-notch. Only so can you start differentiating the premium domains from the basic ones. And with the above list, the picture is hopefully getting clearer for you. Worth mentioning is that getting a premium domain name for yourself makes it easier to brand the domain. A basic domain will take a lot of effort and time to brand properly.
What Is SEO Optimization and How Does It Affect Domains?
Search Engine Optimization, also known as SEO, is the art of directing traffic to a specific website through search engines. In other words, SEO optimization helps for your website's visibility in search engines. This ensures that people see it, read it and engage with it. There are many factors that contribute towards your website's visibility, for example, the content of your website. If you type black laptop in Google, partially subject to your location, the first window is different ads of laptops. The next two links are paid ad links which send customers to those websites. Just then you get to all the other search results, the unpaid listings.
These are called organic search results. They are the ones that a good SEO optimization will push up the search result list beyond other competitors. They are generating organic traffic by being the most relevant to the user's query. If your brand and domain are called SteelBottles.com and the user searched for steel bottles, that would result to a high-quality traffic. Those users are genuinely interested in your product and engage with your content. Knowing what a SEO optimization is, we can now compare its effects on a domain with a premium domain name.
Premium vs SEO-Optimized Domain
By answering what a premium domain is and talking about its benefits, we can only imagine the good outcome of buying one. We also mentioned how good a SEO domain could do on a search engine. When deciding to invest a domain for your website, you must know the pros and cons of each type. Could one be better than the other?
Premium Domain
A premium domain name is of the highest ranks of domains. By securing yourself a good premium domain name, you are also investing in a potential future where the domain's value can be increased drastically. A premium domain name is also a trustworthy way of proving credibility over a customer based on first impressions.
Easily brandable domains
Credibility with customers
Can be very expensive
SEO-Optimized Website
We know that this is also a considerable option after answering what a SEO optimization is. If a user finds your website on the first results page, that already speaks volumes to the customer. But also important is the fact that you can be penalized for various reasons which will lower your SEO ranking and your domain visibility.
Drive organic traffic to your site
️Outrank the non-optimized competition
Slow-moving process – results after months
There's also the financial aspect of the domain investment, a premium domain name might be costlier compared to the SEO optimization cost. Voice.com, for instance, was registered in 2001 and sold in 2019 for $30 million. Another famous domain sale is Hotels.com. Without a doubt sometimes it is better to choose the premium domain name than the well-optimized basic domain. These examples show why:
Clothes.com vs OnlineWardrobe.org
As we mentioned earlier, having a .com top-level domain (TLD) is already a massive benefit for your website. When looking at the second domain, having the extension .org might make the user question whether to interact with the link. Those domains are also TLD, in a different way. Up until 2019, there was a regulation that only non-profits could register as a .org domain. Nothing much has changed though. Yes, even for-profit businesses can now register .org domains. But no, the public hasn't changed its perception on those yet. So, when one sees OnlineWardrobe.org, they will most likely assume that this is a charity for example. The other thing that we talked about earlier is the wording of the domain. Clothes is one word, which is also looked up by millions of online users daily. This will drive traffic to the website. OnlineWardrobe doesn't necessarily indicate a shopping experience.
Toys.com vs Myonlineshopfortoys.net
Like the other case, having .com over .net is already a step forward. The latter stands for network and was originally planned for organizations involved in networking technologies. These could be website hosting and database providers. Because of the amount of registered .com domains, people are registering their alternatives with the .net extension. This makes it the second most used domain in the world. If we take Toys.com and register it as Toys.net, we get a domain with a slightly different but highly used extension. Now to SEO optimize it for the best results. Careful, that whole plan could backfire easily. If customers don't pay attention to your full domain name, next time they want to visit your site, they could land on the Toys.com website. Accidentally, they could become customers to your biggest competitor. As for the domain Myonlineshopfortoys.net, it is too long and maybe not an exact match with the business.
Benefits of Purchasing a Premium Domain Name
A high-quality premium domain is worth investing in. Not only can it pay-off in the long run financially, it is also your brand's online identity. Having a premium domain name in many cases is better than having a SEO-optimized website. This will ensure your website's success based on the following tools:
What will you get when buying premium domain names?
The following characteristics will make your premium domain name stand out and serve you
Branding
A short and memorable domain, especially if it is a keyword, is your best shot. This will leave a good impression on your customers and make it stand out.
Market Domination
Almost 50% of all domains in the world are a .com domain, most of them being premium domain names. If you have a top-level domain, chances are, it is incomparable.
Bigger Profits
Your brand can benefit from its domain's existing traffic history. Some of the domain's previous users will visit it again in the future, which is free traffic and clientelle for you.
Many Opportunities
With a premium domain name, one has several pathways to chose from. These can be domain flipping, domain parking or maybe domain dressing.
Investment
What is not needed now might be the height of all charts tomorrow. Whoever created the domain Carinsurance.com probably didn't expect to sell it for nearly $50 million in 2010.
Other
When buying a premium domain, you should also consider the website's reputation, cost and, of course, whether or not it is relevant to your brand.
Besides knowing what a premium domain is, it's also good to research various premium domains pricing. It is one of the most important things to consider when acquiring a premium domain. Having an experienced premium domain broker can ensure that you receive the best quote for the desired domain. But what can you do once you've got your hands on that top-level domain and how to optimize it?
How to Optimize Premium Website?
Having answered what SEO optimization is, it's only right to introduce the Premium Domain Dressing Service (DDS). The DDS service is a wise choice to enhance your premium domain name and boost its revenue. Your brand will be provided with a growth-focused strategy to attract premium clients. This will be delivered by a dedicated team of copywriters, designers, growth hack and SEO specialists. The following benefits await you:
Converting Traffic in Profit – By increasing your website's visibility, it will attract premium customers. Regardless of whether you want those customers to buy your product or to bring awareness to your domain being sold, the message will be delivered to a much wider audience after applying a Premium Domain Dressing Service to your website.
Higher Ranking in Google Search – Simply put, here's what our team will do to improve your online presence and visibility: Our copywriters will craft a catching and punchy landing page. Our designers will mold it to perfection. Finally, our SEO specialists will fly past the competitors with their applied experience on your website.
Quick Start Over Your Competitors – Who? Those slowly dying websites which used to have high traffic but now only rely on past customers? We're not competing with them anymore. By having a premium domain name and applying Domainer.com Domain Dressing Service, you're guaranteed to go above and beyond.
Overall, having a DDS over your premium domain name could only do wonders for your success. It will boost your revenue in the intended way. But to figure out which service you need and its specifics, Ian Garner invites you to get in touch with him for a free initial conversation.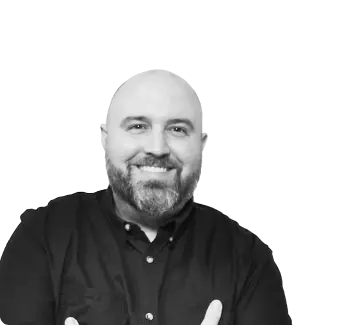 The initial meeting is absolutely FREE. Take action and call Ian Garner to start discussing the services you most need for your premium domain name!
Frequently Asked Questions
What is the difference between a premium domain and SEO-optimized domain? Why are premium domains important for your business? Many questions got answered in this blog. But let's do our usual rapid round of main questions that people have: