Who Will Benefit the Most of Owning Airlinetickets.com
Owning the domain name Airlinetickets.com can open many doors of opportunity for businesses and individuals alike.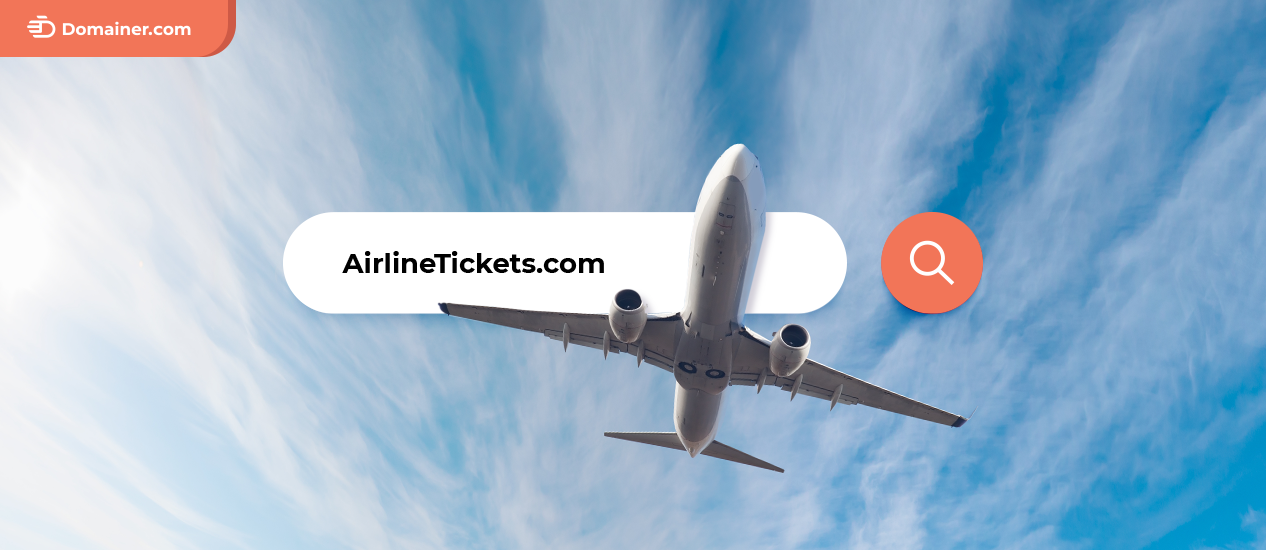 Owning this domain is the perfect opportunity for businesses looking to maximize their potential for air travel bookings and profitability. Specifically, those that stand to benefit the most are those directly involved in the process of booking and selling airline tickets. Airline agencies, travel agencies, and other companies that specialize in transportation and travel arrangements are perfect complements to the platform's service offering. As travelers search for the best deals and accommodations through various online platforms, owning the domain provides a competitive edge by simplifying the booking process for customers and improving search engine optimization results.
Additionally, the versatility of the domain name allows businesses to advertise multiple products and services within one site, driving traffic and increasing revenue.
Overall, owning this domain name for any travel industry business is a wise investment toward long-term success.
What Are the Benefits of Owning Airlinetickets.com Domain
Acquiring an Airlinetickets.com domain could be one of the most strategic and advantageous decisions a company can make in the airline industry. By owning this domain, businesses can instantly elevate themselves to a position of credibility and authority while increasing traffic to their website. Alongside increased organic traffic, it is a highly searchable and memorable name, significantly reducing the marketing and search engine optimization required to gain traction.
In addition, owning a highly recognizable and professional domain name can improve brand perception, fostering trust and loyalty amongst potential customers. Owning the website domain can be a game-changer for any airline-related business, providing extensive benefits while positioning itself for long-term success and growth.
SEO Strategy
SEO involves optimizing a website's content and structure to make it more visible and relevant on search engine results pages (SERPs). The goal of SEO is to rank higher in organic search results, as opposed to paid advertisements. The airlinetickets.com domain is an exact match with one of the most searched keywords in the industry. This way, you will not have to pay thousands of dollars for good SEO. The search volume of 'airline tickets' is about 342k, and 299k is from the USA.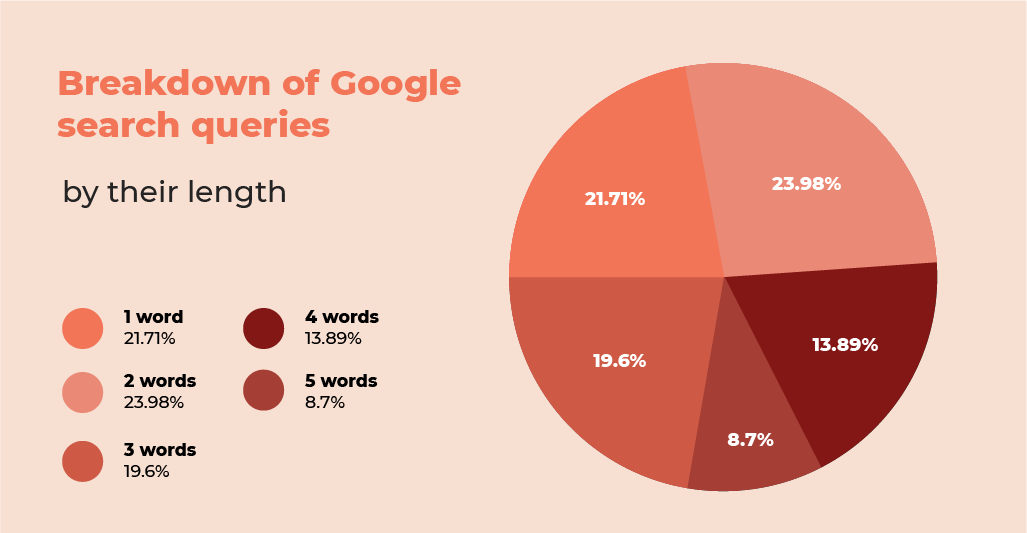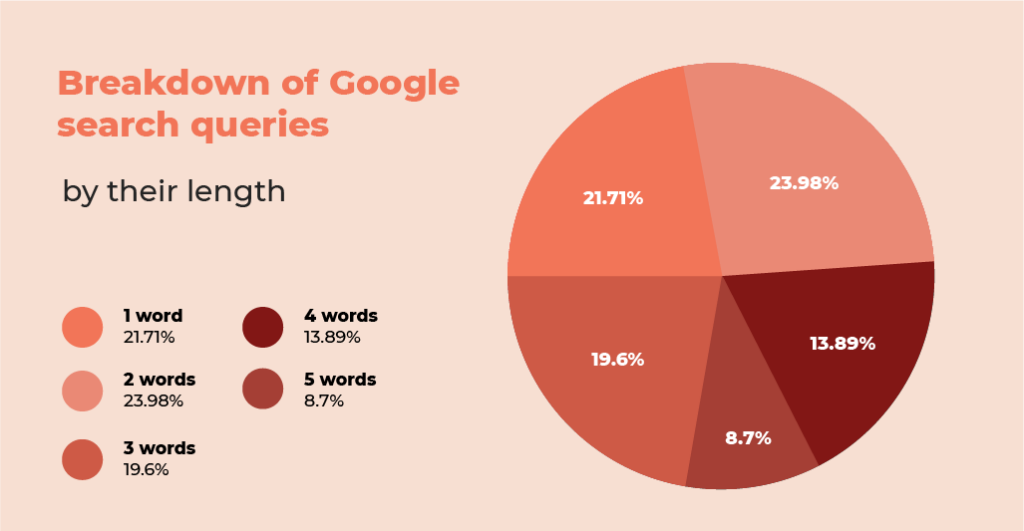 Other statistics:
39% of purchasers were influenced by a relevant search.
53% of the total website traffic is caused by organic traffic
75% of people will never go after the first page of Google.
93% of all web experiences start on a search engine (usually Google searches, images, or maps)
Drives Traffic
Having the Airlinetickets.com premium domain is an important asset for the website and can be used to improve the visibility of a website on search engine results pages (SERPs). A premium domain can help to drive traffic to a website because it is more likely to be clicked on by users than other domains with less popular or catchy names. Additionally, a premium domain makes it easier for users to remember the website name and return to it when making future bookings.
Moreover, search engines like Google prefer websites with shorter, more memorable domains and may rank them higher in SERPs over longer or less user-friendly domain names.
| Domain name | Keyword | Search volume | Traffic for 2022 |
| --- | --- | --- | --- |
| https://www.diy.com | Diy (Do it yourself) | 148 K | 10.5 M |
| https://history.com | history | 379 K | 6.6 M |
| https://weather.com | weather | 62 M | 51.4 M |
In the table above you can see examples of other websites, who are using strong keywords in their domain name. What is the search volume of the keyword? And what traffic does it bring to the website for 2022.
What Are the Possibilities for Owner of Airlinetickets.com Domain Name
Airlinetickets.com is the perfect place for customers to plan their journey and save money on their flight bookings.
Customers can search and compare different flights from multiple airlines in order to get the best deals available. They can also purchase tickets in bulk or resell unused tickets for extra savings. The website can also be used to purchase visas and travel insurance in order to protect their bookings against potential losses or delays.
With all of these features, customers can make the most out of their travels by planning ahead and saving money.
For those owning the domain, it will be beneficial to collaborate with different accommodation or transport companies. There are a number of services that can be included on the website and catch the attention of the customers.
Selling/Reselling Airline Tickets
When organizing the perfect trip, customers are usually looking for a place/site where they can find the best offers and preferably find everything in one place. They will have the possibility to compare prices of different flights and buy airline tickets from multiple providers in one place.
Customers can search and compare different flight options in order to find the best deals available. Furthermore, they can also be given the opportunity to resell airline tickets, allowing them to make money by selling their extra tickets or offering discounted rates on unused ones.
All of these features can make the platform the ideal choice for customers looking to save money on their flight bookings.
Booking Hotels
Owning the domain gives you the opportunity to integrate different accommodation options the customers can choose from. You can work with big companies, providing places to stay – booking.com, Airbnb, etc. However, you can also work on commissions for different hotels.
This gives customers access to a wide variety of hotel choices, as well as discounts and offers provided by the respective booking platforms.
This means customers can get the best deals on their bookings while still being able to enjoy the convenience of booking flights through the airline tickets website.
Rent a Car
When having the Airlinetickets.com domain name, you can work with rental car companies in a variety of ways. From simply providing informative content about the various rental car companies and their offerings to offering affiliate or lead generation services.
By partnering with rental car companies, you can offer customers more comprehensive travel packages, with rental cars available as an add-on to their flight and hotel bookings.
This can give customers the convenience of being able to book all of their transportation needs in one place without having to visit multiple websites.
Travel Insurances
Another option is to work with travel insurance companies. This will offer customers the ability to purchase travel insurance from within their booking. It will also allow them to protect their flights, hotels, rental cars, and other travel expenses in case of a cancellation or delay. This can give customers peace of mind and secure their booking against potential losses without having to go through the hassle of purchasing insurance from a separate website.
Additionally, the website can provide discounts and special offers on travel insurance purchases, giving customers greater value for their money. By cooperating with different insurance companies, customers can have a secure and enjoyable traveling experience.
Visas' Selling
You can work with sell/resell visas or work with visa-selling companies. This offers customers the convenience of being able to purchase visas in addition to their airline tickets and hotel bookings.
Allowing customers to have all of their travel needs taken care of in one place without having to visit multiple websites. Additionally, you can offer exclusive discounts and special offers on visa purchases, allowing customers to save even more when booking their travel packages.
By partnering with visa-selling companies, the website can provide its customers with an enhanced travel experience, making their travels more enjoyable and stress-free.
Airline Tickets Selling Revenue Statistics for 2022
The aviation industry is an ever-changing landscape. The market has shown positive growth, and airlines have experienced increased profits. According to IATA, the worldwide airline industry's total revenue in 2022 is forecasted to be around $727 billion, representing a 7.7% increase from the previous year. This figure includes revenue generated from ticket sales, ancillary services, and cargo operations.


By adopting strategic pricing, marketing, and sales techniques, airlines have been able to capitalize on this trend. As well as minimize the impact of external factors such as fuel costs, thus leading to a strong performance.
The airlinetickets.com domain name can help you be part of this growing business world.
Frequently Asked Questions
In this section, you can see what some of the most common questions are, as well as what their answers are.