The Future of Parked Domain – Domain Dressing
In this article, we are going to take an in-depth look at the future of parked domains and domain dressing. We will investigate the setup, implementation and the general management of domain dressing.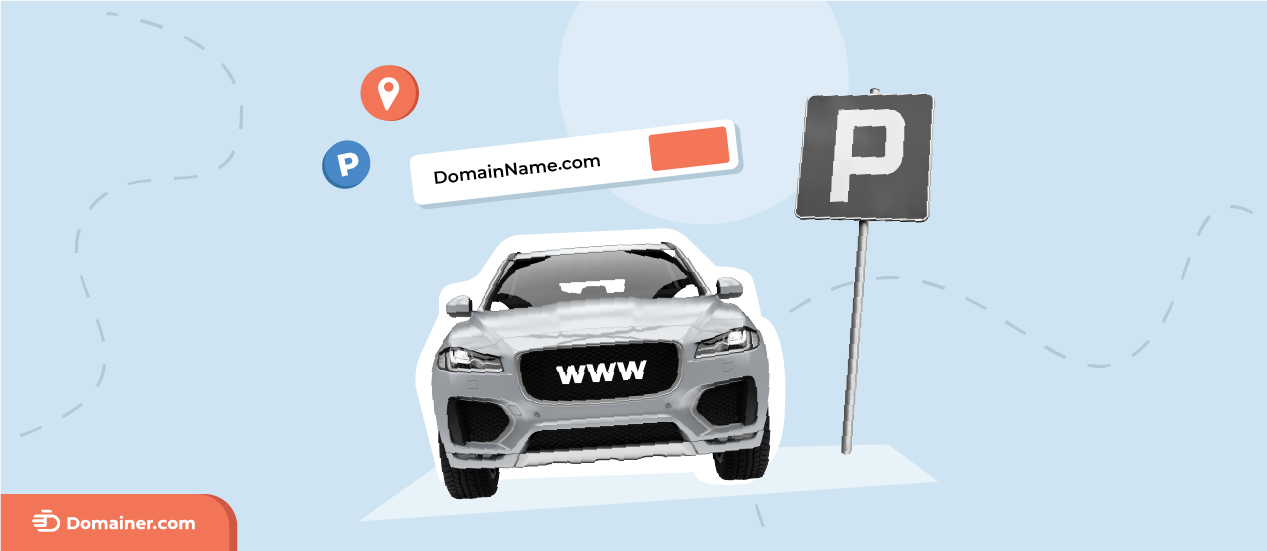 Yes, we know that a parked domain sounds like somewhere you would leave your car while you do the weekly shop, however, in reality, a parked domain is much more interesting. Did you know, there's over one billion websites on the internet and a massive 85% of them are inactive? If you would like to know why, keep on reading! 
What Is a Parked Domain and Domain Dressing?
Before we get into the future of parked domains and domain dressing, it's important to understand what the terms actually mean and entail.
Domain Parking
We have all been there, clicked on a website link and it shows the 'under construction' pop up. There is no other information on the webpage. This is a parked domain. It is basically a domain that has been purchased, but isn't being used for its primary purpose – creating a website. In layman's terms, it is a domain that doesn't have anything connected to it, such as a website. Such domains can turn into a hot commodity and have an obvious investment value. If you're looking for a passive income, then maybe domain dressing is right up your street.
Domain Dressing
Domain dressing uses these dormant domains to help drive traffic to another website. To help understand how domain dressing works, here's a metaphor. 
Imagine a spider's web, one tiny spider can only catch a limited number of flies, now imagine a group of 100 spider's creating one massive web, how many flies would land in that web? 
Domain dressing services, or DDS as it's also known as, is another way you can earn income from a domain that isn't being used for its intended purpose. Domain dressing has the potential to boost a domain's SEO metrics – which increases the price should you wish to sell it, or you can park your domain to another site's landing page and earn revenue from either pay per click campaigns or through direct sales until you decide to use the domain or an attractive offer comes in worth it to sell the domain name. 
Why Should I Park My Domain?
So the question is what is a domain parking?  We hear you ask – What benefits do I receive for parking my domain? Believe it or not, there's many benefits to parking your domain. Let's take a look at some of the primary reasons in the table below.
Benefits of a Landing Page on your Premium Domain
Use of the Traffic
Probably the most important factor for parking your domain, the ability to be able to reach a larger audience and direct them towards an authority website, or to be more specific, an important page on that website (landing page).
Start of the Project
Sometimes premium domains become available on the market, however, the webmaster isn't ready to build a site. In these cases, after purchasing it, they will then park the domain until they are ready to start their project.
Authority of the Site
There's one thing that all authority websites have in common – a premium domain. These are usually category-defining names and have rich industry-specific keywords, making them perfect for search engine optimization.
Parking premium domains might be slightly more expensive than parking a regular domain, but if you wish to become a market leader in your given niche, it's imperative that you select your domain carefully. We at domainer.com can help you select the perfect domain and more importantly, at the right price. For an initial consultation, please don't hesitate to reach us at Domainer.com.
Domain Parking vs Domain Dressing (DDS)
Parked Domains
Parked domains are domain names that are currently not in use for its intended purposes and there is no website / email service associated with them. These domains have been purchased but currently not yet developed as a traditional website.
Use domain that would be otherwise dormant
Revenue from domain limited or none
Domain value remains the same or less
Limited exposure to potential buyers
Domain Dressing Services
Domain Dressing Services are the services provided to parked domains including some SEO optimization and other TLC to make the domain name more attractive for potential buyers and/or generate more cash while the owner decides what they would do with the domain name.
Exposing the domain to bigger audience
Increased revenue
Increased value of the domain name
Attract potential buyers
As we can see, there are many advantages to engage some domain dressing services if you have parked domains that you would like to monetize on in the future. One thing that needs to be borne in mind is that domain dressing services could be tricky to set up and if not done properly could end up costly without the necessary result materializing. Knowing which domains to purchase and how to redirect them to another website can take quite a lot of time, if you are not familiar with the process. 

There are quite a few providers out there that can help with the set up, implementation and management. Our own expert, Ian Garner at Domainer.com has decades of experience in the online marketing sector. He is a true pro and has all the know-hows as to making your parked premium domain earn you some cash and make it a much more attractive investment for potential buyers should you choose to sell it.
Parking Is Not Only for Premium Domains
As mentioned earlier, to achieve the fastest results from having a parked domain, having a premium definitely helps the cause, however, you can use any domain you choose – it'll just take a little longer for the domain dressing to take effect. 
Here's a few ways parking your domain will be beneficial to you:
Improved traffic to the page – The lifeblood of any successful website. Studies have shown having domain dressing set up can increase an authority website's traffic by up to 50%!
Bespoke landing page – By setting up a laser precision DDS campaign, you can redirect a huge amount of traffic to your money sites' critical landing pages. Keep hitting those landing pages, keep generating increased revenue!
Increased conversions – As most webmasters know, it's not the clicks that earn the good money, it's the conversions. Setting up a successful domain parking plan has been known to increase conversions up to an incredible 65%!
The Best Parking Service
Domain dressing is the best domain parking service on today's markets. As you can see, having a successful campaign set up for your parked domain is critical if you would like to monetize your parked domains. We, at domainer.com, provide a top-notch DDS service for our clients. Take a look below at some of our dedicated services that can help you build a platform for success.
Converting Traffic in Profit – We can help you turn your traffic into paying customers. We can strategically set up your DDS campaigns that will help bring targeted traffic to your specific webpages.
Quick Start Over Your Competitors – We at Domainer.com, not only offer implementation, we like to dig a little deeper for our clients. We will analyze your requirements and look at how we can build a structure that'll be successful and adapt with the test of time.
One-of-a-kind Design – A one-of-a-kind design is something that stands out from the crowd. Something that can take your breath away. We believe our domain dressing service is the best out there – bar none. We can help offer you domain parking tips and tricks, domain name ideas and purchase, search engine optimization, and much much more.
Frequently Asked Questions
In this section, we focus on answering some of the most common questions that arise regarding what is a parked domain how you would go about setting up domain dressing.