Why Some Cryptocurrency Businesses Are Upgrading Their .xyz Domain With .com
Very untraditional, the generic top-level domain .xyz has been around for eight years and is growing with vast power.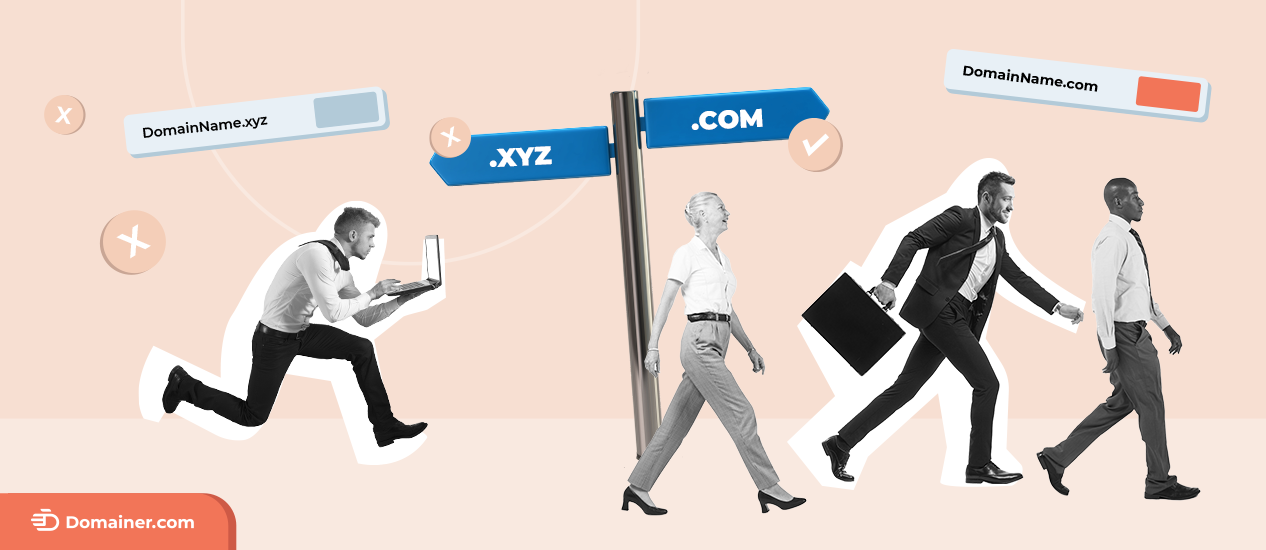 The .xyz domain is part of the Web3 movement. This next step of internet's evolution is heavily decentralization-oriented, meaning that communities and shared information will be controlled by everyone, rather than big database organizations. This progress also includes blockchains and encryption as way of ownership and protection over data and information.
Web3 is still an early concept, with many pros and cons that not everyone truly understands or can predict. The new version of the internet will be gradually introduced over the years. Maybe it's fair to say that so far, it's ahead of its time. Although taking part in a new and exciting concept of such a scale, many crypto businesses are seen to want to upgrade to the good old .com. Having used .com since early 1985, the majority of internet users are accustomed to that domain extension. They trust a website with that extension. It's hence interesting to see how the new domain challenges it and why crypto businesses decide to go for it.
What Is an XYZ Extension?
In June 2011, the Internet Corporation for Assigned Names and Numbers, also known as ICANN, introduced a new program. It was called the New gTLD program. The idea was to enlarge the domain name system and to improve competition, consumer choice and innovation. Applications began on 12th January 2012 and ICANN received 1,930 applications. The .xyz domain extension was one of them.
XYZ was introduced on 2nd June 2014. The name comes from the generations X (mid-60s to mid-80s), Y (mid-80s to mid-90s) and Z (mid-90s to around 2010). The proposal is that this domain would combine these generations and create a community for them. There's a really well-known case study about what .xyz domain is used for, and that's Google's parent company, Alphabet. When they rebranded, they couldn't get the perfect .com domain. Alphabet.com is owned by BMW, and Abc.com is owned by the American Broadcast Corporation. Here's where .xyz comes in to provide a solution for competitors, by giving them Abc.xyz. When such a huge company trusts this domain, everyone follows. That's why .xyz hosts more than 12 million domains so far.
What about SEO rankings you might ask? Well, with the release of the new gTLDs, Google posted a Blog regarding those. They announced that Google will treat all gTLDs the same while ranking. Keywords in the gTLD itself would neither boost nor decrease its ranking. Why then would crypto businesses go for a .xyz domain in the first place?
How Crypto Businesses Are Connected to the XYZ Domain Name Extension
As we mentioned, one of the core values of the .xyz domain is to provide a blockchain for privacy and ownership reasons, which will in a way provide a personal blockchain ID for the developing Web3. There's an integration between Ethereum Name Service (ENS), where users' wallet addresses are registered or a Web3 username, and the Domain Name System. The .xyz domain name extension is the first domain to pilot for the integration.
Let's grab our imaginary friend Albert. His Ethereum blockchain wallet address currently is 0x4D93E1A06C017BBBD76206582B3C14B4791E5E18 (this is a generated fake wallet address). Quite hefty thing to remember or write down. Albert will be able to generate a username like albert.eth through the ENS. He can then also create a wallet address like Albert.xyz all thanks to that new domain. And finally, you can see his profile and NFT collection under Albert.eth.xyz. So, by pairing the .xyz domain and ETH wallet, Albert can have a short and memorable link for his wallet and NFT showcase (if he has any).
In essence, XYZ is a movement that shows forward-thinking, digital branding and support for the new generation of Web3. Cryptocurrencies are also forward-thinking and an innovative generation in the Web3 process. See the dots connecting? Almost, because even so, some crypto businesses decide to ditch that whole idea and head for the .com domain.
Why Crypto Domains Go For .com Domain Extension
The .xyz domain launched in three different phases. During the first Sunrise Phase, Brands could get ahead of competition and register their affordable domain. The second Landrush Phase allowed users to register a domain in exchange for a premium fee. From then on, after the launch of the final phase, everyone is able to register their domains. It would have been very easy for any crypto business to claim a .xyz domain representing their brand. Not particularly the case with a .com domain, where a lot of the well-known premium domain names are already taken by others.
Yet owning a .com domain, especially a premium domain name, is still of interest to many crypto businesses that own one of the new gTLDs. Owning a .com domain has many benefits, one of which we already mentioned, is consumer trust. Most people are used to a .com extension so a website is most likely to be looked up with that domain. A non-crypto-interested person would maybe not even know that domains like .xyz exist, so those customers might never land on that type of website.
In this case, maybe visual appeal also plays a key role in a customer perception of your domain. Although there are a lot of spam/fake/scam websites registered with the most premium domain extension, many also register under extensions like .vip or .xin, amongst others. Is .xyz visually much different than any of those? Doesn't seem so, especially if this is the first time you're seeing it. You might expect a big YOU'VE WON $1 MILLION to pop out in fireworks and hundreds of banners when you click on that link. A .com website is more likely to provide a rather better experience for its guest.
Directly Changing Their Domain Name to Premium One
The .com domain extension is and has always been the first in any domain list. It's the best known and reliable extension out there. As of now, there are 237,544,648 registered domains with this extension. That is 20 times the amount of domains registered under the .xyz extension. Let's look at some crypto businesses which had a new gTLD domain, but rebranded directly to a .com domain.
Business
Old Domain Name
New Domain Name
Appraised Value
Date of Update
Search Results
(Up to date)
Monthly Traffic
(Up to date)
Exodus
exodus.io
Exodus.com
$1.99 mil.
13.07.2017
65.6 mil.
1.1М
Crypto.com
Mona.co
Crypto.com
$47,817
6.07.2018
19.7 mil.
7M
Crypto Business Changing Their Names to Premium One
Exodus is a platform that enables users to secure, manage and exchange their cryptocurrencies. Up until 2020, the company resided under Exodus.io, but changed to Exodus.com. On their Reddit blog, official staff only confirms users' comments by saying that .io was too techy and .com is "so 2012", but nothing more. Despite, they describe the domain Exodus.com as an indefinite-lived asset which they acquired for $1.9 mil. The website has 65,6 mil. search results and 1.1 mil. monthly traffic as of now.
Crypto.com, on the other hand, have made their rebranding very public. Their CEO, Kris Marszalek, says that the rebrand gives them a powerful new identity. Crypto is for many people already a standard word in their dictionary, for some it's rather new, but most people who keep up to date with all things new and tech will have heard of it. Having that as your domain to represent your crypto business couldn't be better. Especially with a .com extension. A truly successful example for a premium domain name. The domain sold for $12 mil. back in 2018. The website currently has 19.7 search results with a monthly traffic of 7 million visitors.
Growing Trough .com Domains
YugaLabs started off as a text message between four friends saying "Let's make a NFT". In April 2021, the company launched the collection Bored Ape Yacht Club. The collection features bored apes with different bodies, accessories, backgrounds and more elements. Within a month, the whole collection sold out and started to create a community, which is one of Bored Ape's main values. Buying a BAYC NFT is a membership ticket to their community which has so far provided many incentives like a whole ApeFest 2022 with performers like Lil Wayne, Eminem and Snoop Dogg.
YugaLabs operated under Yugalabs.io before changing their domain to Yuga.com. There isn't much known about why and how the change happened and the domain is under WHOIS privacy protection. The .IO domain is now known as a gTLD and has been around since 1997. However, the .io domain is a British Indian Ocean Territory domain. A lot of start-ups, tech companies and gaming websites were drawn to the domain because it reminded them of "input/output", which is the communication between a computer and information receiver. This background doesn't necessarily offer more trust than the traditional .com domain. Similar to Crypto.com, YugaLabs were perchance trying to acquire a powerful new identity, accessible through a premium domain name and reliable domain extension.
Conclusion
We mentioned quite a lot of domain extensions. Maybe you don't know where to place your brand. Or your wished domain is already registered with some/all of them. An experienced domain broker will be able to tell you if that's the case and act together to acquire your dream domain.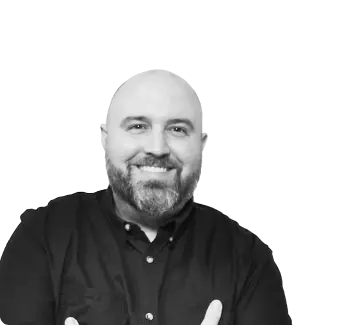 Need to discuss buying your domain with a domain expert? Fill in your details and Ian will come back to you!
Acquiring the best premium domain name for your brand shouldn't be a challenge, even if you don't understand what we just said. Ian Garner has years of experience in high value, complex domain acquisitions and he is always happy to meet you for a free initial conversation.
Frequently Asked Questions
If there's a .faq domain name extension, here would be the perfect time to use it. Instead, we'll play it safe and answer the most frequently asked questions on this topic here, on our premium domain blog: