The best ways to build your brand in a few simple steps
Building a successful company requires a great brand. Here are the best ways to build your brand in a few simple steps.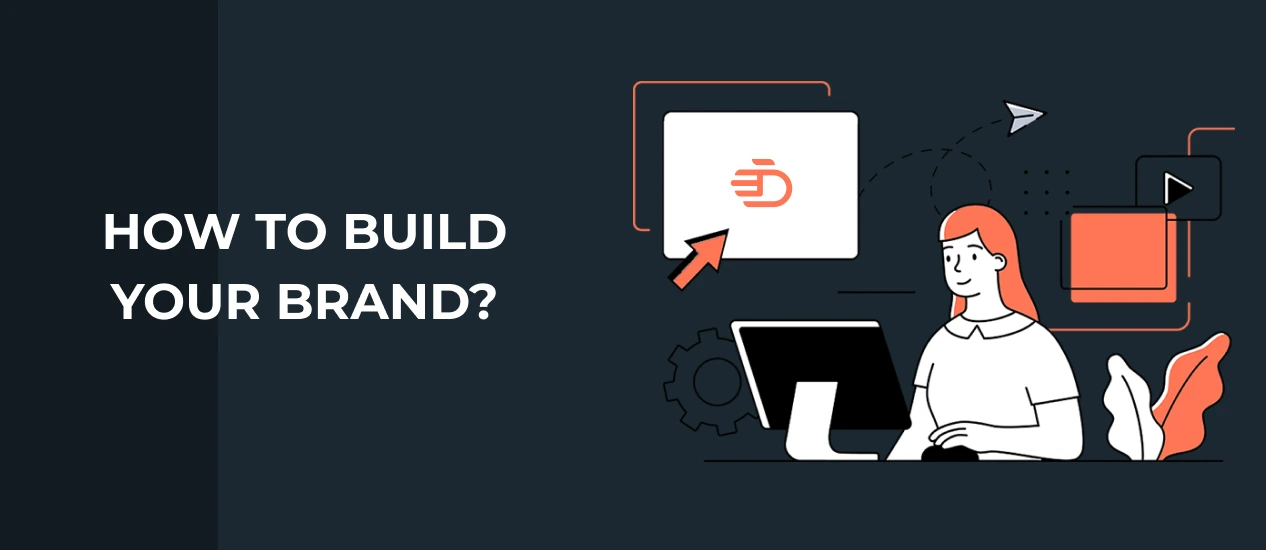 What is a Brand?
Everyone knows the brand is essential for business and developing a new company. But what is it exactly, and what does it contain? Is it only a name or a set of things that make your company recognizable?
Why is Branding Important?
As we mentioned already, the brand is the name that sticks in customers' minds. It makes you recognizable and memorable. Many competitors offer the same or similar services or products like you, but your brand can make it outstanding.
Elements of Branding
Let us start with the name. Of course – this is the central part of the brand. But it also contains the name of your website (or the domain name), the logo, the colors that you use for your online presence, the business cards, etc.
Choosing the Domain Name
The domain name is what your customers write in the web browser to check what you can offer them. You want to be short, consistent, and not confuse the consumers. It is part of your brand, and you should pick it very carefully. You can register a new domain name or buy one that fits you best. 
Creating the Logo
Many people starting a new business are trying to keep their capital for reasonable things. And they try to save from everything. One of them is the brand logo. They use cheap ones or not at all. But it is essential to have a great logo because it will make your customer recognize your company on every website, newspaper, or TV just by seeing it.
Picking up the Right Colors
There are many publications about research on customer behavior, the position of the goods in the stores, the colors and music that will make them buy, etc. When picking the right colors for your website and business card, you should also consider this experiment.
If you want your website to look more nicely, it is good advice to use a professional web designer or a company with an established team of designers and coders who will make it better.
Font and Branding
Choosing a font for your website could sound like a too detailed activity to do, but it has a significant impact. It can make your text look more official or playful, so choose it carefully and, if necessary, ask your designer for advice.
Many logos consist of just text without any graphics or pictures. So, the font there will do the magic and will make your brand special and memorable.
Learn from the best
If you want to be like the best in the business, check what the most successful companies are doing for their image and branding. As an example, you can use MacDonald's or Coca-Cola. Both have a logo that is recognizable all over the world.
MacDonald's is using a clown who is attracting the kids to their restaurants. Coca-Cola is placing Santa Claus on their advertisements, so the children associate Christmas and presents with their labels.
If you are not sure how to build your brand, watch and learn from the best companies in the world and try to achieve a great result to attract more customers. Many companies offer branding services, but you must be careful when employing them.
A Successful Brand Is a Successful Business
There is no doubt – if you want a successful business, you need to build a successful brand. As a starting point, you can think about your company's name and buy a great domain name for it. You can check what domain names are available on our website and contact our domain broker for further assistance.
We will be happy to help you go through the path of building a phenomenal brand for your business.